Last day for orders for Christmas for UK delivery is 19 December. Orders received after that will be sent on 28th Dec. Wishing all a happy Christmas with lots of lovely dog walks and warming log fires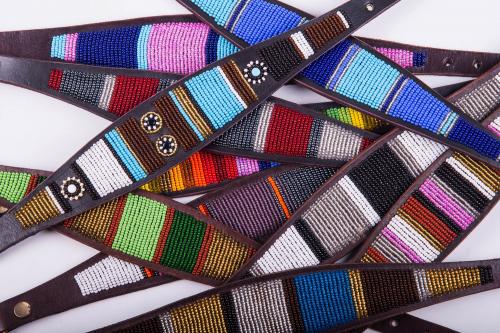 Produced specially for Whippets, Greyhounds, Lurchers, Italian Greyhounds and all other hounds, these elegant collars are particularly beautiful on our pointy faced friends. Be prepared for collar envy from fellow dog owners! Hand made and beaded in fabulous colours/patterns. Have a look at our gallery for pictures sent in by our customers.

The first 10 colours are our 'set menu' range and you can order more than one in the same colour/design. After the first 10, the colours are 'one offs'.....there is only one of each. However, with every delivery of new stock there is always an exciting new range of 'one offs', so check out the website often to see the new colours.
Please select a style / colour: